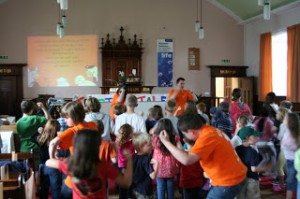 Bring your children to Alva Baptist for fun filled mornings at their Holiday Club. The club is open Monday 8th to Friday 12th July 10am-Noon for Primary School aged children.
There will be drama, art, games, music, competitions for the children and a couple of hours of precious peace for the parents.
There is also a community BBQ to round off the event on Sunday 14th.
See http://www.alvabaptist.org/ for more details.